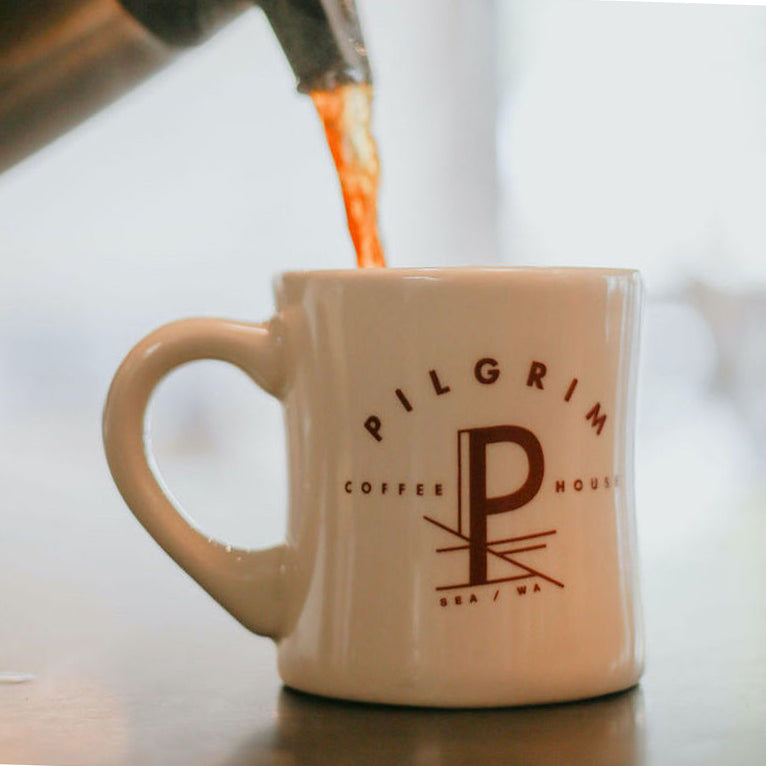 Never run out of coffee!
Keep your cup full with a Pilgrim Coffeehouse subscription. You set the terms and we deliver the coffee. You'll also save a little money and keep 10% of the retail cost in your pocket. Just choose "Subscribe & Save" when adding a coffee to your cart.
Regular price
$0.00 USD
Sale price
$20.00 USD
Unit price
per
Sale
Sold out
One of our favorite coffees! At our signature medium roast, we get bites of milk chocolate and roasted almonds. While this coffee doesn't boast strong fruity notes, sometimes it nice to wake up to a well-balanced, smooth cup of coffee. This will do the trick! 
Medium Roast - makes a great French press
Farm Name: ANACCAFE CO-OP 
Certifications: Organic
Farm Elevation: 5,800-6,100ft 
Processing Method: Fully Washed
FARM INFORMATION
ANACCAFE is a co-op of farmers located in the town of Cococho in the Amazonas region of Peru. The co-op, as it is today, was established in 2010 and became an official group in 2013, under the leadership of Olegario Medina Tarrillo.
The farmers have been practicing organic farming for years, and the co-op is now certified Fair Trade and Organic. Each farming member of ANACCAFE grows, harvests and wet processes their own coffee at altitudes between 1250 and 2000 meters above sea level. 
The process is very personal for each farmer, who works with their families, doing most everything by hand to process their coffee individually based on what is best for the exact altitude in which it was grown. The members of ANACCAFE pride themselves on the fact that most, if not all, of each farmer's labor is done manually, in order to insure the best possible quality of coffee.
Once each farmer finishes the wet process and sun-dries their coffee, they deliver it to the co-op. There, the farmer's coffees are combined, and the coffee is sent to be dry processed before it is shipped out. In the dry process facility, they further analyze the coffee for physical and cup quality, stating that
by the end of the process, they only want to export "Coffee Gold."
(Used with permission from Cafe Intencional, LLC)
Share
View full details